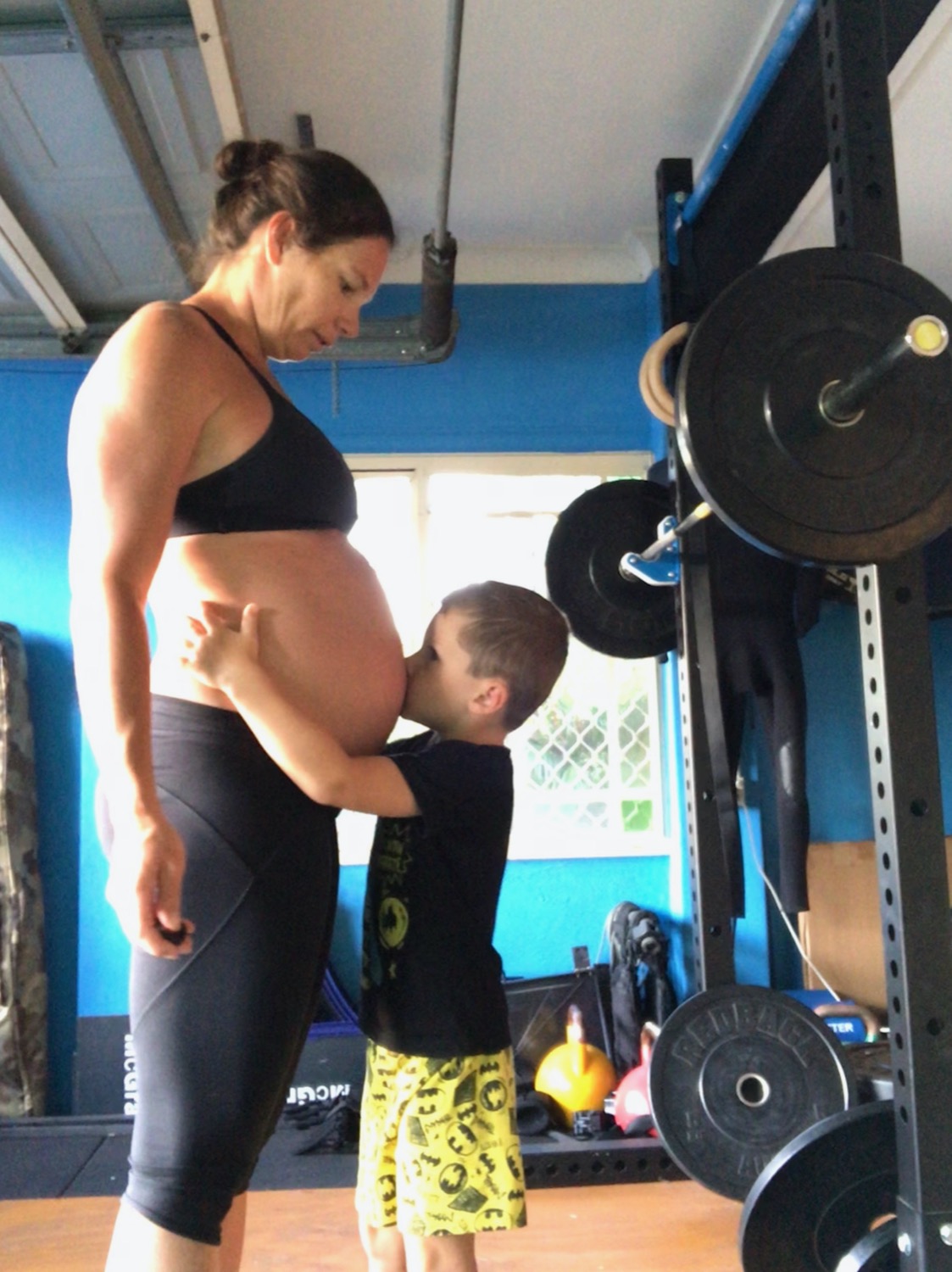 This is my story, written by me during my second pregnancy with my daughter Nikita who was born on 02/01/2018. Let me warn you – it's raw, emotional and up front – it's not meant to be used as a scientific resource so if that's what you're after then head to the resource section of my website where you'll find plenty of helpful articles. This is just me and my thoughts as I survived the world as a pregnant lady…..
30 weeks pregnant:
I definitely needed and benefited from the trip away last week and was feeling so good, both mentally and physically at the start of this work week……….until Friday when I worked a long day in clinic followed by medical coverage for the first football (soccer) game of the season with my W League team Sydney FC. It wasn't the long hours or the work that was the problem per se but by the end of the night I literally couldn't walk without a noticeable limp and excruciating pelvic pain with each step. I experienced this pain in my first pregnancy but not until quite a few weeks closer to my due date and I really don't know how I'm going to cope if this is what the next 10 weeks is going to be like. There's 3 things that my pregnant body doesn't like  – missing my morning exercise in the gym, sitting for prolonged periods of time and long walks and unfortunately there was plenty of all those things on this particular day. Due to my long work day in clinic followed by the evening at the fields I didn't have time to train in the morning (unless it was at 4am but at 30 weeks pregnant facing a 14 hour work day, even I thought that was a going a bit into the realms of ridiculous). I had an hour drive to work, an hour drive home and then after a quick change of outfits another hour to the fields and an hour home, which clocked up 4 hours of sitting already, not to mention time spent at my desk and sitting on the sideline of the field during the game. Then to make things worse, the game was a double header with the men's team playing after us and they had use of the stadium's change rooms so we were given the change rooms at the adjacent cricket oval which meant an 800m walk between the fields and the change rooms………… and we did the return trip 6 times! Normally almost 5km of walking at a brisk pace wouldn't bother me but by the end of the game I think everyone thought I was going into labour! My condition is called pubic symphysis dysfunction and ironically I have no pain when my feet are in line and my legs move at the same time but as soon as one leg is on front of the other (unfortunately this is required to walk) then my pelvis starts to separate slightly in the midline and it hurts…..alot. I was actually contemplating frog jumping to the change room by the end of the game I was having so much trouble taking a step! The other disheartening part of this whole situation is that it is also extremely uncomfortable getting into and lying in bed at night. Couple that with the fact that I'm one of those sleepers who has to roll over or change positions every 15 minutes of the night (much to my husbands delight) and you can see what a problem this poses for me. I have to sleep with a wedged pillow between my legs and each turn takes longer than it would've taken the titanic to change direction. 
Good news is, despite my body physically decompensating (to the point where I'm now contemplating using crutches to get around), I'm actually feeling really good within myself. I feel like my normal self when I'm in a comfortable position and mentally, I'm still hanging in there, refreshed by the memories of my amazing holiday. I've decided to count down til Christmas now, instead of counting down to my due date (there's only just over a week difference anyway) because Christmas brings such positive vibes and I'm in great need for those at the moment. Can't wait til Santa arrives!