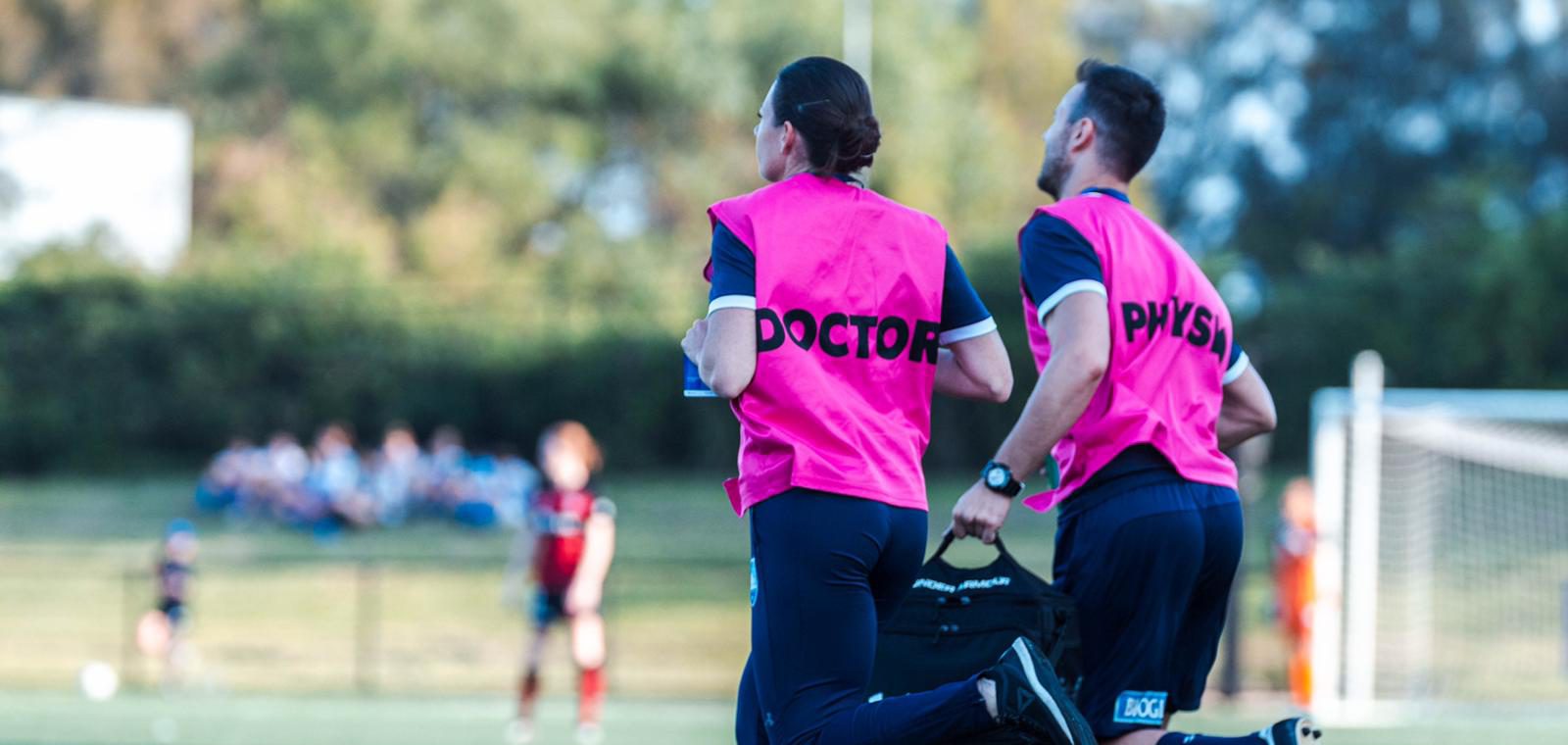 About
The Sport and Exercise Physician Difference
Not all sports doctors are Specialist Sport and Exercise Physicians
Sport and Exercise Physician (FACSEP)
The title of Specialist Sport and Exercise Physician which comes with the completion of an ACSEP Fellowship, is regarded as one of the highest attainable qualifications in Sport and Exercise Medicine in the world and requires many years of postgraduate training, experience, examinations and published research.
Sport and Exercise Physicians are committed to excellence in the practice of medicine as it applies to all aspects of physical activity. They possess specialist expertise in general medicine, orthopaedics, radiology and rehabilitation plus allied sport sciences including nutrition, biomechanics, exercise physiology and sports psychology.
All Sport and Exercise Physicians have experience looking after elite athletes and apply these principles to the management of all patients, whether they are recreational athletes, manual workers or those with chronic diseases simply wanting to safely increase their activity levels.
Skills of a Specialist
A Sport and Exercise Physician is a specialist medical practitioner who provides skill and expertise in:
Providing an accurate diagnosis of musculoskeletal injuries and medical conditions related to physical activity
Addressing the causes, treatment, rehabilitation and prevention of musculoskeletal injury and medical problems related to physical activity and sport
Leadership for multidisciplinary teams and organisations dealing with athletes and those wishing to exercise
Promotion of health for all stages of life through suitable use of exercise and physical activity
Advice on the safe and effective use of physical activity in the treatment of musculoskeletal injuries and many chronic diseases such as osteoarthritis, heart disease, obesity, diabetes, hypertension, mental illness and cancer
Management of sport and exercise issues with adolescents, younger people, pregnancy and those with a disability
The appropriate use of medications and supplements in sport
The pathophysiology, biomechanics and optimisation of human performance at an individual and team level including effects on performance of the environment and international travel